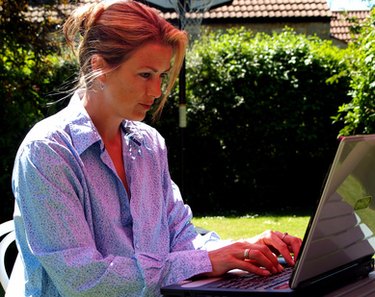 Each user account on a Windows computer has a profile picture associated with it. This picture is displayed on the welcome screen as you log in to your account and also on the "Start" menu. This picture is customizable and can be changed to any picture that is saved on the computer. If you do not like your account picture, change it to a new picture that is more your style.
Step 1
Click "Start," then "Control Panel" to open Windows Control Panel.
Step 2
Click "User Accounts and Family Safety" in the Control Panel window, then click "User Accounts."
Step 3
Click "Change your picture," then select one of the available pictures; click "Change Picture." If you do not want to use one of the listed pictures, click "Browse for more pictures," then select a picture from a different folder.