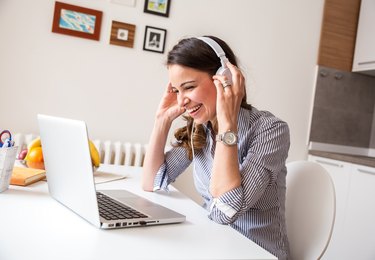 Apple iTunes is a digital media player that you can use to download and play audio, video, podcast and television shows. It's compatible with both the Windows and Mac operating systems and it can sync its files with the iPod, iPhone and iPad. Your account settings are used to manage your iTunes account and store your email address, payment information and password. If you wish to change your settings, you can do so in a few clicks.
Step 1
Launch the iTunes application on the desktop.
Step 2
Sign in with your iTunes user name and password.
Step 3
Click the "Store" link at the top of the screen. Click "View My Account" type in your password, then click "View My Account" once more.
Step 4
Click "Edit." Select the settings you wish to change such as email address, password or payment options by highlighting them and changing the information in the boxes. Click "Done" when you have made your changes.