Caller identification allows you to see the name of the individual call and for others to see your name when you place calls. The caller identification information displayed when placing a call on a MetroPCS phone is based on the account information provided when the account is created. Changing your name requires that your account information be changed to the caller identification name desired.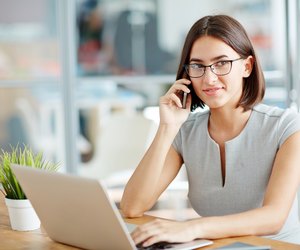 credit: shironosov/iStock/Getty Images
Step
Contact MetroPCS customer service by dialing "*611" from your mobile phone or by dialing 1-888-863-8768 and notify an agent that you would like to change your caller identification information.
Step
Provide the customer service agent with your mobile phone number and your account PIN (if applicable) for account verification.
Step
Provide the customer service agent with the caller identification name display information you would like to appear when you place a call. The agent will update your account information accordingly.
Step
Power your mobile phone off and back on to complete the account changes. The new name display information may not appear on all forms of caller identification immediately on networks outside of MetroPCS.