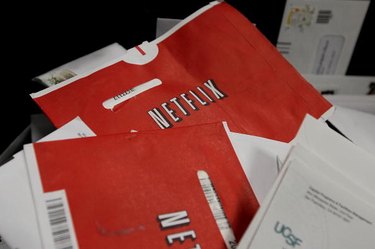 When you watch Netflix videos through the Netflix app on a gaming console, Blu-ray player or another device, the app switches between high definition (HD) and standard definition automatically, depending on the strength of your Internet signal. However, when you stream HD videos through netflix.com on your computer, you can switch between HD and standard definition with the click of a button.
Step 1
Hold your cursor on the "HD" icon to the right of the video progress bar and to the left of the "Volume" icon along the bottom of the movie window. A small dialog box appears above HD. If you are in full screen mode and these icons aren't immediately visible along the bottom of your screen, wiggle the mouse to make them appear.
Step 2
Click to place a check mark in the box to the left of "Allow HD" to view the video you are watching in HD. The faster your Internet connection, the faster the video will buffer and play in HD.
Step 3
Click to uncheck the box to the left of "Allow HD" to watch the video in standard resolution. This change will happen automatically.