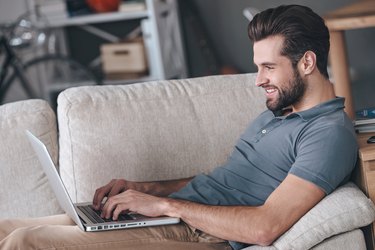 Comcast allows you to order products such as cable television, Internet, phone service and more through their website or by telephone. You can also check the status of your order or contact customer service with questions, all from your PC or laptop at home or at the office. When you first place the order, Comcast will email you a status report at the email address you provide. Later, if you are curious about an order status and have not received word, you can log on to the website with your user name and password to check your order status.
Step 1
Navigate to the official Comcast website.
Step 2
Click on "My Account" in the upper-right corner of your screen.
Step 3
Log in to your account by entering your user name and password or create an account online using your Comcast account number.
Step 4
View the "Home" screen for your account. At the top it will say "Customer Central" and you will see tabs that read: "Home," "Account & Bill," "User & Settings," "Alerts," "TV," "Internet," "Voice" and "Help." Select the tab for the information that you want to view.
Step 5
Click on "Alerts" to see a list of recent account activity including payments, orders and other information. Under this tab you can view the new orders that you have made and the status of your order. Select new order from the alerts list and it will bring up the recent order information including the details of the order and its status.