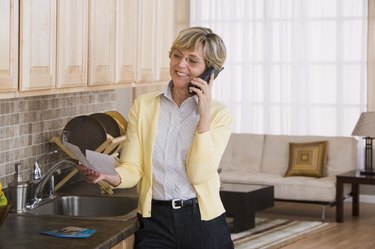 DirecTV offers more than just satellite programming. It also partners with DSL and satellite Internet companies to offer special rates on high-speed Internet. Any DirecTV customer can check on the availability of high-speed Internet offered through one of DirecTV's partners. High-speed Internet is available to almost all customers through DSL or, for more rural areas, satellite. Add high-speed Internet to your DirecTV package to be able to take full advantage of all DirecTV has to offer.
Step 1
Contact DirecTV. New customers, call 866-319-9838. Existing customers, call 800-531-5000.
Step 2
Ask the customer support representative about the availability of high-speed DSL or satellite Internet.
Step 3
Provide the representative with your address or account number.
Step 4
Wait for the representative to check your address. If the service is available, the representative will let you know and provide you with information on pricing and installation.