Safari is a web browser used mostly in Mac operating systems. When a web page is saved from a Safari web browser, it is saved in a .WEBARCHIVE format. To convert this .WEBARCHIVE format into .DOC format, it is easiest to first save it as .PDF, and then convert it to .DOC using a free online PDF-to-Microsoft Word Converter service.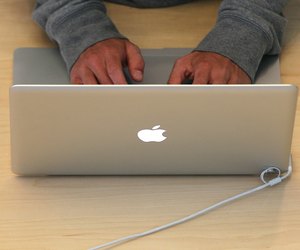 credit: Justin Sullivan/Getty Images News/Getty Images
Convert the Safari Document to a PDF file
Step
Open the .WEBARCHIVE formatted Safari document in the Safari web browser.
Step
Click the "File" menu and press "Print."
Step
On the left-bottom corner of the "Print" dialog box, press the "PDF" button, and select "Save as PDF."
Step
Type in the file name and select a location to save the PDF file. Press "Save."
Convert the PDF File to a Word Document
Step
Go to www.pdftoword.com or another PDF-to-Microsoft Word conversion site.
Step
Under "Step 1," press "Browse" and locate the PDF file. Select the file and press "Open."
Step
Under "Step 2," check the ".DOC" check box.
Step
Under "Step 3," type in your e-mail address and press "Convert."
Step
Check your e-mail account after a few minutes and download the attached Microsoft Word document.