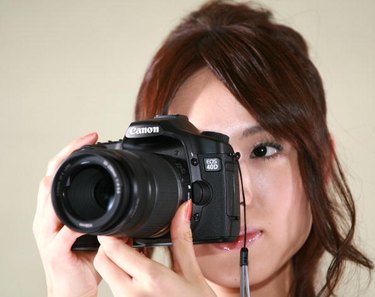 Canon's line of high-end EOS digital cameras can record images in RAW-based CR2 format. CR2 image files are uncompressed, which makes them ideal for print medium but means they have file sizes too large to be used for Web-based applications or publishing. Digital Photo Professional, the Canon-bundled photo editing and management program, can read and convert CR2 files to the more Web-friendly JPG format.
Step 1
Launch Digital Photo Professional by clicking "Start," "All Programs," "Canon Utilities" and "Digital Photo Professional." You can also type "Digital Photo Professional" in the "Start" menu search box and run the program from the list of results.
Step 2
Double-click the CR2 file in the main gallery to open it in the editor tool.
Step 3
Click "File" in the top menu bar, and then click "Convert and save…" to bring up a dialog box.
Step 4
Select the file location where you wish to save the converted JPG.
Step 5
Adjust the "Image quality" control bar and "Output resolution" option to suit your preference. A lower quality setting will result in smaller file sizes with more image compression.
Step 6
Click "Save" to complete the conversion.