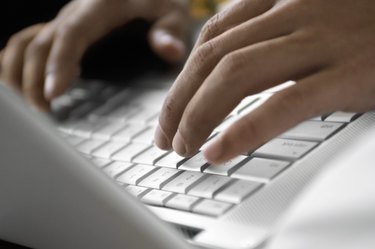 There are many times when you might want to convert an image file into a video format, such as when you are creating a sideshow or a commercial. For example, you might want to convert a JPG image into a WMV (Windows Media Video) file. You might have thought that you would need a complex and expensive video editing program to do this, but you can make the conversion using the basic Movie Maker program that comes with every version of Windows. If this is no longer on your system, you can go to the Microsoft website and download it.
Step 1
Load the JPEG file or files you want to convert onto your computer's hard drive.
Step 2
Open Windows Movie Maker, which is found under "Accessories." In the middle you will see the "Collections" bin. To the left of this are the import controls. To the right is the preview window. The timeline is at the bottom.
Step 3
Click on the "Import Pictures" option. In the dialog that opens browse to the JPEG image you want to use and select it. If there are more than one hold down the "CTRL" key and click "OK." The image or images you selected are placed in the "Collections" bin for you to use.
Step 4
Drag the JPEG images down into the timeline in the order you want. You can drag on the handle of each to adjust its duration in the video.
Step 5
Select "This Computer," under "Publish," Then in the dialog wizard name your file and click "Next." In the next window choose the WMV format you want. Then click "Publish." You now have converted your JPEG (or JPEGs) to WMV format.