Sony Vegas is a popular and powerful video editing program. Files saved with a .veg extension are Sony Vegas project files. They are not completed video files that can be played like a .avi file. To convert a .veg video file to a .avi format file, you will need to render the .veg project file into a completed video. Sony Vegas offers many choices for output format, one of which is .avi.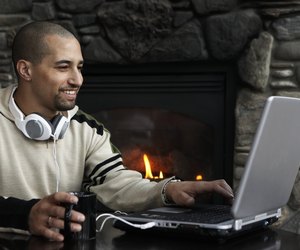 credit: Thomas Northcut/Photodisc/Getty Images
Converting the .veg file into an .avi video
Step
Open Sony Vegas, and load the .veg file into the program.
Step
Open the File menu, and select "Render As".
Step
Select the destination folder where you want the completed video to be saved.
Step
Enter the desired file name in the "Save As" field.
Step
Select "AVI" from the "Save as Type" field.
Step
Click "Save" to begin rendering the video.