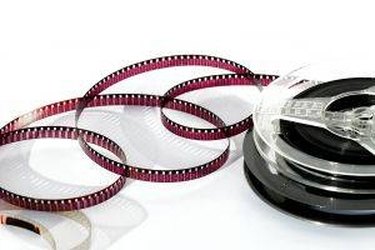 VSP files are visual storage files created by Ulead Video Studio. While the Ulead Video Studio program is beneficial in that it creates video files through easy editing processes, its downfall is that the VSP files it creates cannot be played by any computer video player and can't be transferred to iPods, phones, DVD or any other video playing device. Fortunately, Ulead Video Studio has included the ability to convert VSP files to MPEG so that the video file can be transferred and viewed easily.
Step 1
Visit the Ulead Video Studio free trial download website.
Step 2
Create an account by entering your email address and password.
Step 4
Click "Download Now." The full-functional trial version will download and open automatically.
Step 5
Select "File" and click to "Open."
Step 6
Browse to the VSP file on your computer. It will open with Ulead Video Studio.
Step 8
Select the "Create Video File" icon.
Step 9
Choose the option for what you will be using your video file for: burning to a DVD, uploading to the internet or sending in an email. This will affect the final output size, with email sending being the smallest file and DVD burning being the largest file.
Step 10
Select "MPEG" from the file-output options. The file will begin converting to MPEG and will be saved in the same location as the original file.