In Microsoft Word, you can create a book format by setting specific page margins. Page margins are the spaces around the edge of the page. Usually they are blank space, but you can also put headers or page numbers in the margins. Most books have especially wide margins. For a book format, use the mirror margins to create facing pages for a book that is double-sided. This creates a wide margin on the top and side for a book binding. On each page, the inside margins are the same width and the outside margins are the same width. This creates a mirror image of the margins on the left page and right page.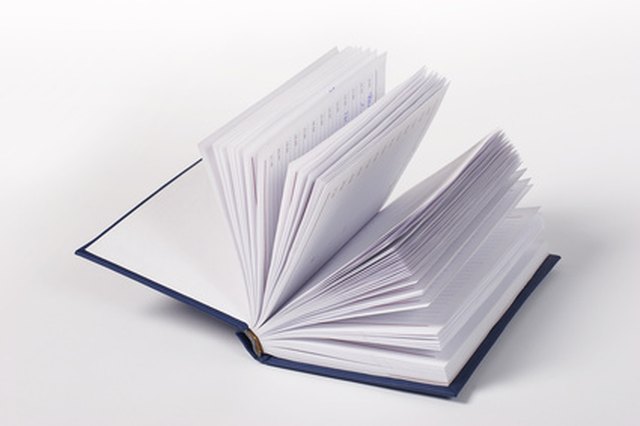 Step
In Microsoft Word, select the "Page Layout" tab.
Step
Click "Margins" in the "Page Setup" group.
Step
Select "Mirrored."
Step
Click "Custom Margins" to change the widths of the margins. Enter the widths you want in the "Inside" and "Outside" boxes. You can also change the orientation of the pages--either landscape or portrait.
Step
View the page margins by clicking "Word Options" under the "Microsoft Office Button."
Step
Click "Advanced." Under "Show Document Content," click "Show Text Boundaries." Click "OK." The page margins will show up as dotted lines on your document.
Step
Write, edit and insert images as you would for any document to create your book.