How to Create a Playlist on YouTube. YouTube is one of the largest video databases on the Web. This site features an unbelievable number of creative, hilarious and often bizarre videos that are free to view, share and enjoy. One of the best ways to enjoy YouTube is to create a personal Playlist.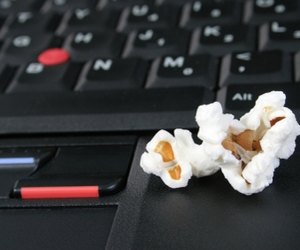 Create Your YouTube Playlist
Step
Go to the YouTube home page (see the Resources section below).
Step
Click 'Log In' if you aren't already identified by the site. If you don't yet have an account, click 'Sign Up' and register before proceeding.
Step
Find the 'My' heading and click 'Playlists.' A Playlist is similar to a Quicklist except that a Quicklist is temporary and isn't saved when you close your browser. A Playlist can be saved, manipulated and shared.
Step
Select 'Create Playlist.'
Step
Write a name, description and any tags you'd like to include for searching purposes.
Step
Choose whether you want the Playlist to be public or private. A private list is shared only with other members you designate.
Step
Click 'Save Playlist Info.'
Step
Add as many Playlists as you choose.
Add Content to Your YouTube Playlist
Step
Click the 'Videos' link from the Playlists page, or click the YouTube logo.
Step
Browse through the available content and locate a video you'd like to include in your Playlist.
Step
Click the video.
Step
Select the 'Save to Favorites' text link.
Step
Find the 'Select a Playlist' pull down menu under the 'Add Video to Playlist' heading.
Step
Choose the Playlist you'd like to add the video to and click 'OK.'
Step
Click 'Playlists' at any time to view the content saved in each Playlist you've set up.
Step
Hit the 'Share This Playlist' button to send to friends and family.