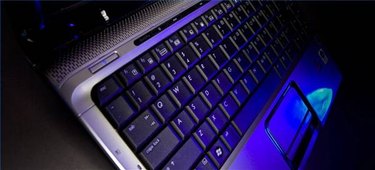 Laptops are becoming a more popular choice. A laptop is easy to transport and allows the user to access information from anywhere. If you're used to a desktop and mouse setup though, the touchpad on a laptop may seem a bit awkward. If you'd rather use a mouse, you can attach one through one of the USB ports. To make your Dell laptop run smoothly, you can then disable the touchpad. This will ensure the mouse works correctly.
Step 1
Double-click on the My Computer icon. The My Computer icon lets you access everything from drives to documents. You will see the link for the Control Panel on the left-hand side.
Step 2
Click on the Control Panel. You will be taken to a screen where you can control many aspects of your computer, such as printers and other hardware.
Step 3
Open Printers and Other Hardware. This section gives you access to your mouse as well as printers and other peripherals.
Step 4
Choose the Mouse icon. Through this icon, you can access the controls of your mouse and touchpad. You can set the speed and pointers or even the wheel control. For this task, access the Device Settings tab; you will see a list of your pointing devices.
Step 5
Select the touchpad from the Device Settings tab. Make sure it is highlighted. This ensures that you disable the correct device.
Step 6
Click "Disable." After clicking the Disable button, you will be asked if you would like to complete this action. Select "OK" to complete the task. Your touchpad has now been disabled.