Becker GPS is a popular navigation device in Great Britain. The Becker GPS (global positioning satellite) unit comes installed with maps of most of the Great Britain region. Users can purchase additional maps to help navigate other parts of Europe. Rather than by country, Becker maps are divided into European regions such as South West Europe, UK and Ireland, and North West Europe.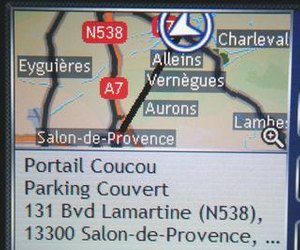 Purchase Maps
Step
Go to MyBecker.com
Step
Click on "Shop."
Step
Select the GPS model type you are downloading maps for (e.g. Portable Navigation or Car Navigation).
Step
Browse the maps available until you find the map(s) you want.
Step
Press "Add to Cart" and complete your purchase. Enter your credit card details as well as your preferred method of delivery. You can download the map online to your computer or have a DVD disk containing the map mailed to you.
Download Content Manager
Step
Download the Becker device's Content Manager 2.0.
Step
Select your language when prompted by the Installer. Then press "OK."
Step
Follow the installation prompts.
Plug in Your Becker GPS
Step
Open your Content Manager 2.0 software.
Step
Plug in the Becker GPS unit to your computer's USB port with the USB sync cable that came with the device. Then insert your DVD if you have purchased your new map on DVD disc.
Step
Press the "Transfer My Contents" button on the left-hand side of the software window.
Step
Select either "PC" for downloaded maps or "DVD" for maps on DVD disc. The software will locate all maps from the selected location and display the content. Select the exact content you want to transfer.
Step
Select the "Device" button on the left-hand side of the main window. Then press the right-facing arrow in between the left and right columns of the main window. (The arrow represents content transferring from your PC or DVD to your device.)