One of the new features included in the iPad 2 is the ability to FaceTime video chat with other iPads, iPhones or Macs. FaceTime is possible on the iPad now thanks to the front- and rear-facing cameras. Just as with other programs on the iPad, using FaceTime is intuitive.
Step 1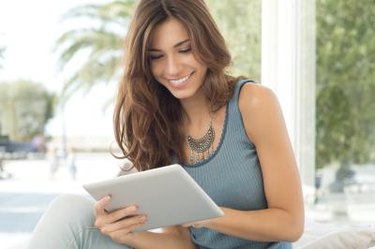 Press the physical "Home" button to return to the iPad's home screen.
Step 2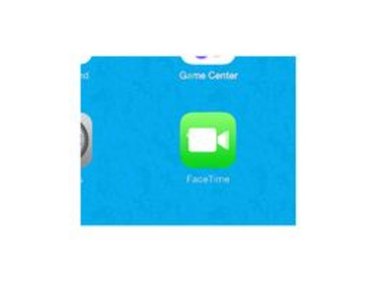 Locate and select the "FaceTime" app icon.
Step 3
Select the contact that you wish to FaceTime with from the contact list on the right side of the screen. The person that you wish to FaceTime with must also be on a FaceTime-enabled device. This would include the iPhone 4 or later, iPad 2 or later or a Mac with a webcam and the FaceTime software. Once the other FaceTime user accepts, the chat will be established.
Tip
If someone is initiating a FaceTime chat with your iPad, press "Accept" to begin the chat. Press the "Switch Camera" button to the right of "End Call" to switch between the front and rear cameras. Press the "Mute" button to the left of "End Call" to mute your iPad's microphone.