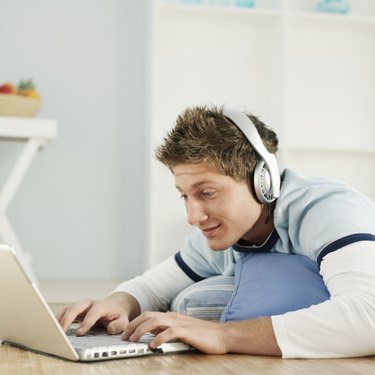 If you set up an Apple iTunes account in the past, but now have trouble remembering your Apple ID, you may need help finding your Apple iTunes account. Apple has a verification method that makes this a relatively simple procedure. With some basic information, you should be able to locate your account and find out your user name. You'll also be able to reset your password so you can again access Apple iTunes.
Step 1
Visit the Apple ID homepage (see Resources). On the bottom of the page, you'll see "Not Sure If You Have an Apple ID?" Click "Find Out." You'll be directed to a page with the title "Find Your Apple ID."
Step 2
Input your first and last name, and then input your email address. Type any additional email addresses you may have previously used with your iTunes account in the "Previous Email" box.
Step 3
Click "Next." This screen will let you know if Apple was able to connect your information with an Apple iTunes account.
Step 4
Choose your verification method. Select "Email Authentication" or "Answer Security Questions." Click "Next."
Step 5
Answer the security questions or check your email to retrieve your Apple ID and reset your password if necessary.