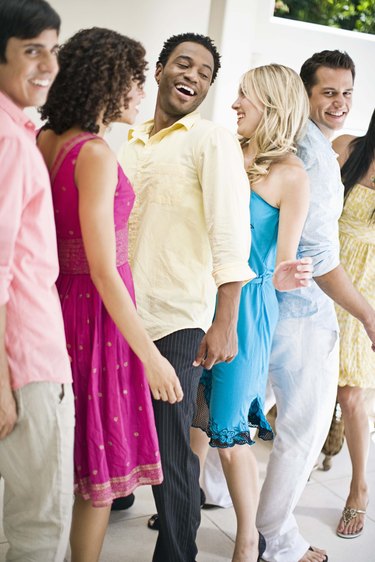 Facebook makes it easy to keep in touch with friends and family, and keep track of their activities. However, there can be disadvantages to having a Facebook account. Perhaps you are overloaded with undesirable comments on your statuses. If you are a professional, there may be certain comments you don't want your peers to see. Maybe you have friends who leave annoying or inappropriate comments. Fortunately, there is a way to fix a Facebook status so no one can leave a comment.
Step 1
Log in to your Facebook account. Click on the "Account" tab at the top right. Choose "Privacy Settings."
Step 2
Scroll down to the bottom of the page. Click the "Customize Settings" link.
Step 3
Scroll down to the Things Others Share section.
Step 4
Click the drop down box to the right of the Permission To Comment On Your Posts line. Choose "Customize."
Step 5
Under the Make This Visible To section, choose "Only Me" from the drop down box.
Step 6
Click the "Save Setting" button on the bottom right.