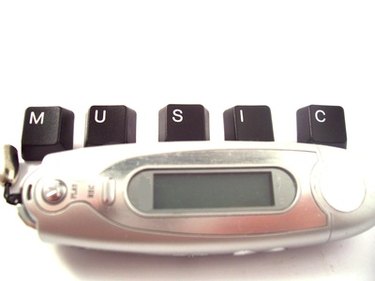 Most Cricket phones are capable of playing various media files, including MP3s and WAVs. The files can be used for ring tones that help you to identify a caller before viewing the caller's information on the phone's caller ID. Although you can purchase ring tones from a mobile content provider or Cricket, you can save money by creating your own free ring tones. Websites such as Ventones provide free software that can be used to create ring tones from MP3 or WAV files on your computer.
Step 1
Visit a ring tone-making website such as Fun For Mobile or Myxer and register for an account. In most cases, registration is free and requires you to provide your Cricket phone number and personal email address.
Step 2
Select the option to create a free ring tone. Depending on the website, the option may be listed as "Create Tone" or "Make Ringtone." Review the top menu of the site for the option.
Step 3
Click "Choose File" or "Upload" and select a WAV or MP3 file to use for your ring tone. Depending on your Internet connection, it may take a few minutes before the file is successfully uploaded to the website.
Step 4
Enter a song name and the artist in the appropriate fields. Edit the music file to select only the section you want to use for your ring tone. Some websites require you to drag a bar over the song's timeline, while others require you to enter the start and end time of the ring tone. Click "Create Tone" or "Make Tone."
Step 5
Click "Send to Phone" and re-enter your Cricket phone number if prompted. A text message will be sent to your phone, containing a link to download the ring tone.
Step 6
Click on the link within the text and wait for the file to be downloaded. The file will be saved in your phone's media folder.