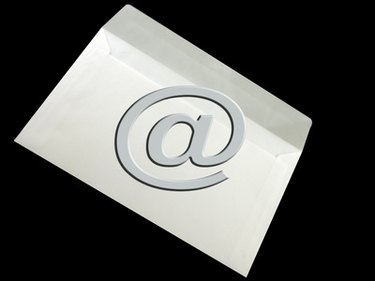 Mozilla Thunderbird stores the text content of emails and other various settings in mbox files. These files are stored for each of your Thunderbird profiles in a collective folder called "Profiles." Mbox files can be imported and exported by simply downloading a Thunderbird add-on.
Step 1
Go to the ImportExport Tools website (see "References"). Right click on the download link and select "Save Target/Link As."
Step 2
Save the XPI file to your computer's hard disk. Remember the save location.
Step 3
Launch Thunderbird. Select "Add-ons" from the "Tools" menu.
Step 4
Select "Extensions" in the new window. Click "Install."
Step 5
Navigate to your saved ImportExport Tools XPI file and click "Open."
Step 6
Click "Install Now" and close Thunderbird.
Step 7
Restart Thunderbird. Select "Import/Export in mbox/eml format" from the "Tools" menu. Click "Import mbox file."
Step 8
Navigate to the mbox file you want to import and click "Open."
Things You'll Need
Mozilla Thunderbird (version 3.0)

ImportExport Tools (version 2.3.4)
Tip
Mbox files have no file extensions and are stored in a Thunderbird "Profiles" folder and its sub-folders. Any mbox file can be imported. An example of an mbox file is the "Inbox" file.
Finding your Thunderbird "Profiles" folder and accessing mbox files depends on your operating system. If you use Windows Vista, XP or 2000, select "Run" from the Start menu. Type "%AppData%" and press enter. If you use Windows 7, type "%AppData%" in the Start menu's search box. If you use Windows 95, 98 or ME, access "C:\WINDOWS\Application Data" in Windows Explorer. If you use Mac, navigate to "~/Library" in Finder. After you have performed one of these options, the remaining steps are same for all operating systems. Open the "Thunderbird" folder and the "Profiles" folder is inside.
Warning
The old ImportExport Tools—version 2.3.2.1—does not work with Thunderbird versions 3.0 or higher.