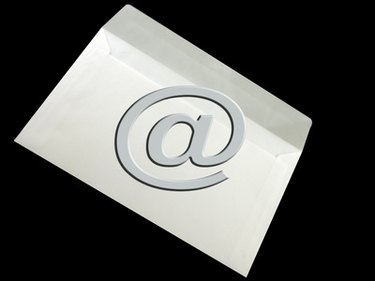 Mozilla Thunderbird stores the text content of emails and other various settings in mbox files. These files are stored for each of your Thunderbird profiles in a collective folder called "Profiles." Mbox files can be imported and exported by simply downloading a Thunderbird add-on.
Step 1
Go to the ImportExport Tools website (see "References"). Right click on the download link and select "Save Target/Link As."
Step 2
Save the XPI file to your computer's hard disk. Remember the save location.
Step 3
Launch Thunderbird. Select "Add-ons" from the "Tools" menu.
Step 4
Select "Extensions" in the new window. Click "Install."
Step 5
Navigate to your saved ImportExport Tools XPI file and click "Open."
Step 6
Click "Install Now" and close Thunderbird.
Step 7
Restart Thunderbird. Select "Import/Export in mbox/eml format" from the "Tools" menu. Click "Import mbox file."
Step 8
Navigate to the mbox file you want to import and click "Open."