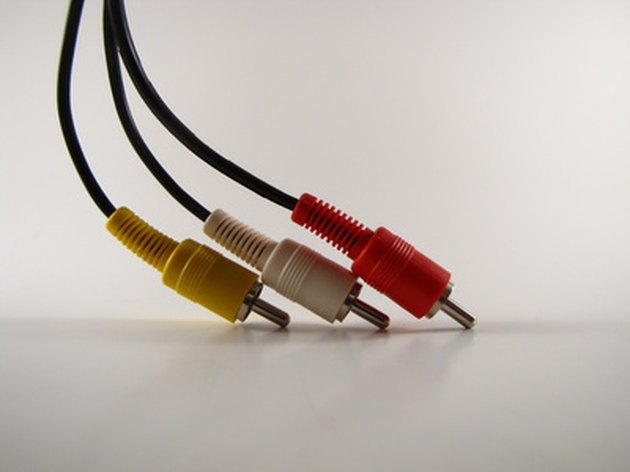 Charter Cable is owned by Charter Communications, an Internet, phone and TV provider. Their TV services include basic cable channels, high-definition options, On Demand movies and TV shows and exclusive sports channels. To use Charter Cable in your home, a cable box must be installed. The cable box works as the TV set's receiver. The back of the receiver has a number of ports that must be connected to various devices in order for the cable to work properly. A manual outlining the installation of Charter Cable is available online.
Hooking Up Your Charter Cable Box
Step 1
Screw the coax cable into the wall outlet. Connect the same cable to the digital receiver port labeled "Cable In."
Step 2
Take the red RCA cable and connect it from the red "Audio Out" port located on the receiver to the red port on the TV. Take the white RCA cable and connect it from the white "Audio In" port located on the receiver to the white port on the TV. Connect the last RCA cable, which is yellow, from the "Video Out" port on the receiver to the yellow port on the TV.
Step 3
Plug both the TV and the receiver into an available electrical outlet. Turn on all the devices. Use the menu accessible via the TV's remote to select the correct ports for each cable.
Step 4
Activate the receiver. To do this, call 888-GET-CHARTER (888-438-2427). Verify your home telephone number, or the number registered to the account. Press 3 for "Technical support" when prompted. When you hear the recording listing the choices within the optional menu, press 1 to reset your cable converter box. Listen to the converter refresh message and then hang up.
Tip
Charter Cable technical support is available both online and over the phone. To access support on the Internet, go to myaccount.charter.com and go to customer support. To speak with a live member of tech support, call the toll free number at 888-438-2427.