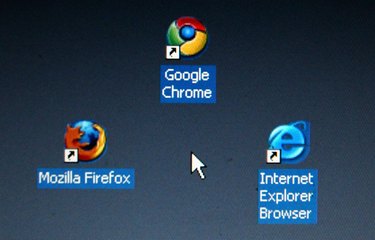 The Adobe Flash Player plug-in allows you to view video and movies through the Internet Explorer web browser. Flash Player allows this media to download quickly and allows for high-quality resolution. With its multiplatform design, it has become a standard for viewing web rich content on the Internet. Luckily you can download the Adobe Flash Player plug-in free of charge.
Step 1
Open the Internet Explorer web browser, and allow it to load completely. Ensure that you are connected to the Internet.
Step 2
Download the Adobe Flash Player plug-in by clicking "Download Now" on the Adobe website. Select the check box listed beside "Launch Flash Player after installation." Select "Run" when prompted to "Save" or "Run."
Step 3
Select "Install" on the Install Adobe Flash Player dialog box. Select "Recommended Installation." Select "Finish" when download is complete. Once you have finished installing this plug-in, Windows will set it as your default media player for all web content you view on Internet Explorer. The ActiveX controls in Internet Explorer will activate this plug-in every time you view or download web content such as video, movies and animations.