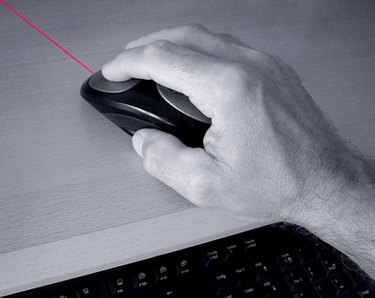 GIF files are miniature animations that are popular on the Internet. You can place GIFs on any Web page and they will play. However, you cannot upload them to video sites because the GIF files are not really movie files. Luckily, you can convert them into movie files and play them on any website that supports video playback. You can even combine multiple GIF files into a single movie. To get started, all you need to make a movie is Windows Movie Maker. This free program comes with Windows.
Step 1
Type "Movie Maker" (without the quotation marks) in the Windows "Start Menu" to open the program. On the top of the screen, you will see menu commands. On the right, you will see a preview window. On the bottom, you will see a composition area.
Step 2
Select "View" > "TimeLine" from the "View" menu. A timeline will appear in the composition area. This is where you will arrange your GIF movie clips.
Step 3
Select "File" > "Import Media" and select the GIF files that you want to include in the movie. The software will convert the GIFs into clips and display them in a work area in the center of the screen. The clips that you placed there will appear as image thumbnails. The thumbnails make it easier for you to identify clips.
Step 4
Drag one of the clips to the timeline and right-click the clip to display a pop-up options menu.
Step 5
Select one of the special effects from the menu and click "OK." The software will apply the effect to the clip.
Step 6
Click the play button beneath the review window to play back the movie. The preview window lets you see how the movie looks at any point during the composition process.
Step 7
Drag additional clips from the work area to the timeline. You can drag clips horizontally to control the sequence in which they will appear in the final movie. You can also adjust the length of any clip by resizing it using the handle attached to the right side of the clip.
Step 8
Click these buttons in this order: "File" > "Publish Movie" > "Next" > "Next" > "Publish." Windows Movie Maker will convert your GIF files into a movie.