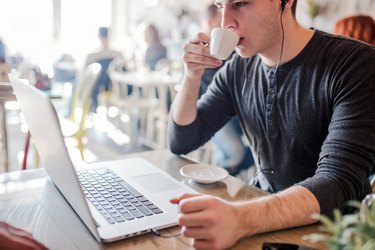 Microsoft's Windows Media Player is part of the Windows software suite and is capable of opening AVI, ASF, MPG and WMV digital video files. Windows Media Player is also capable of streaming MKV digital video files but needs to be supplemented with a software add-on before it can support the format. Because the Microsoft application is built on the DirectShow multimedia framework, users can enable playback for MKV files by installing the Matroska DirectShow codec pack.
Step 1
Download and install the Matroska DirectShow codec pack (see Resources). The free plug-ins will activate support for the MKV format in Windows Media Player.
Step 2
Run Windows Media Player. Go to "File" and search for the MKV file in the file selection window. Select the item and click the "Open" button to load the file into the application.
Step 3
Use the commands on the control bar to play the MKV file. The playback buttons include play/pause, stop, fast-forward and rewind. Manage sound levels with the volume slide bar and expand the viewing dimensions by clicking the full-screen icon. Drag the playhead on the clip timeline to reach a specific point in the video.
Step 4
Close Windows Media Player when you are finished playing the MKV file. Go to "File" and select "Exit."
Tip
VLC and Media Player Classic are two alternate applications that can be used to play MKV files. Both programs are available in Mac and PC versions, and neither requires the installation of a software add-on to enable playback for MKV files.
Instead of installing the Matroska Directshow pack, you can convert an MKV file into another digital video format already supported by Windows Media Player.