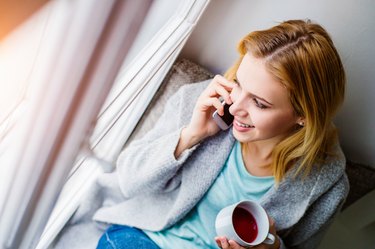 Metro PCS is a prepaid cellular carrier that covers parts of North America. If you are transferring your service from another cellular carrier or from a landline phone, you don't need to change your phone number. You can transfer your existing number to Metro PCS using a process called local number portability. In most cases, the porting process only takes a few hours, but in porting landline phone numbers, it may take longer.
Step 1
Locate a bill from your current cellular phone carrier.
Step 2
Bring the bill and picture ID to your local Metro PCS dealer. You can find dealer locations by looking in the phone book, or by going to the Store Locator page on the Metro PCS website. You can find a link in the Resources section.
Step 3
Wait for the text message telling you the porting process is complete.
Step 4
Make a test call by dialing your phone number from another phone. If your Metro PCS phone rings, the porting process was successful. If it doesn't, contact Metro PCS Customer Care by dialing 611 from your Metro PCS phone, or by dialing (888) 863-8768.