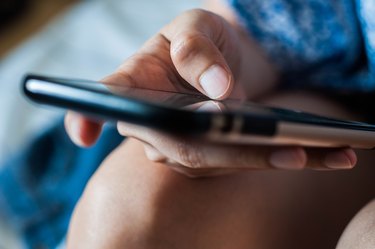 If you decided to get rid of your Twitter account or did so by mistake, you need to take action as soon as possible if you want to regain access and not lose your data. As long as 30 days haven't passed since you deactivated the account, you can reactivate it by trying to log in to your Twitter account and responding to an alert about reactivating the account.
In cases where you don't remember your Twitter login details, you had your account suspended due to a violation, or you were hacked, you submit a support request to Twitter. If you can't reactivate the account, you have the option to start over with a new one.
Twitter Deactivation vs. Account Deletion
Twitter doesn't give you an option to delete your account. Instead, it allows you to deactivate the account through your settings and have your profile taken offline. However, the site doesn't delete your data immediately, which comes in handy in case you requested the deactivation in error or changed your mind.
Twitter gives you up to 30 days from when you deactivate your account to restore it along with your tweets, following and followers lists, and your biography. After that deadline, the site deletes your account and data. After this happens, you can't reactivate the account.
Recover Twitter Account Online
If you're not past the 30-day account recovery period and you know your login details, use the Twitter website or app and try to log in to the deactivated account. Twitter displays information that includes the date you deactivated the account and the account deactivation deadline. Click Yes, reactivate to reactivate Twitter, if the option is available.
You can then access your timeline and account settings as usual. However, Twitter warns it could take up to 48 hours for all of your account data to be restored. Twitter also sends you an email letting you know that you've successfully reactivated your account.
Contact Twitter for Help
If you don't have your login information, you got an error trying to reactivate the account, or you had your Twitter account suspended or hacked, you have to visit the Twitter Help Center and have an employee handle your case.
When you access the Help Center, click the Contact Us button and select the option called I need login and account support. You'll see a list of options for getting help with hacked, deactivated or suspended accounts, and you select the one that applies to your situation.
Open a New Twitter Account
If you have no luck trying to reactivate the account using the other methods, you can set up a new Twitter account. Once 30 days have passed after deactivation, you should be able to use your old Twitter handle as long as someone else hasn't claimed it. You can also sign up again with your previous email address. Because you start with a clean slate, you need to do extra work to customize your settings, write your biography, and follow those people whose tweets you want to see.