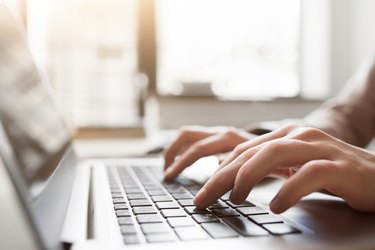 Almost everyone has experienced a mild panic when they press "Send" on an email and realize there's a typo, a missing attachment or some other minor problem. This is why many email providers have incorporated some sort of "recall" or "undo" function into their programs, so you at least have a small window to realize your mistake before it's irretrievably sent off to the receiver.
If you're hoping to recall an email in Microsoft Outlook Web Access, the bad news is that it isn't directly possible in the way you might hope. However, there is an approach you can use to recall an email you've only just sent it if you are quick about it.
Unfortunately, Microsoft Outlook's web interface can't recall emails in the way you might want. Essentially, if your email address ends in @outlook.com, @hotmail.com, @live.com or @msn.com, you don't have access to a full message recall function. You can recall a message on Outlook 365, but this isn't available for you online, and you can only use it if both you and the recipient have 365 or Exchange and are in the same organization.
Recall Email in Outlook 365
To recall email in Outlook 365, navigate to the "Sent Items" folder from the folder section on the left side of the window. Double-click the message you want to recall to open it (otherwise, the option won't be available). In the "Message" tab, click the drop-down menu for "Actions" and then choose the "Recall This Message" option. This only works if the other party hasn't already opened the email, so sometimes it won't be possible even if you have the right program and you're in the same organization.
When you select "Recall This Message," a window pops up with a couple of options. Choose whether you want to delete unread copies of the message or you want to delete unread copies and send a replacement message (with the attachment included or the typo corrected or whatever you missed). You also have an option to be informed whether the recall succeeds for each recipient included on the email.
This is the most effective and flexible approach you can use, but if you absolutely need to use the web interface, there is a workaround you can try.
You can enable an "Undo Send" option if you're using the web access to your email address, up to a maximum of 10 seconds after selecting the "Send" button. After this option is enabled, you can use it to recall a message after it's sent.
To enable the undo option, click the cog icon in the top right corner of the web window to go to "Settings" and choose "View all Outlook settings" at the bottom. Make sure "Email" is selected on the left and then go to "Compose and reply." Scroll down to "Undo send" and adjust the slider to indicate how long you want to be able to recall a message. Click "Save" to keep the changes, and you're done.
The next time you send an email, there will be an "Undo" button beside the bar at the bottom of the screen that says "Sending." Click this to recall the message.