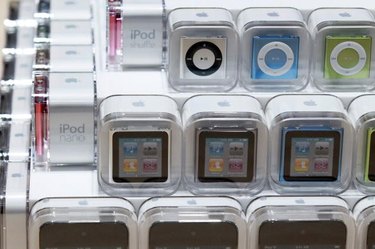 In 2003, Apple launched its online music store — iTunes — selling songs for just 99 cents each. Eventually iTunes expanded to offer movies, television shows and podcasts. Best of all, the thousands of podcasts available in the iTunes store were free to download. With so many podcasts to choose from, it is easy to amass a large library. To make room for new podcasts and other content, remove old podcasts episodes from iTunes.
Step 1
Launch iTunes. Under "Library" on the left side of the screen, click "Podcasts."
Step 2
Select an old podcast episode to remove.
Step 3
Remove a single episode by right clicking on it and then clicking "Delete." In the dialog box, select "Move to Recycle Bin."
Step 4
Remove more than one old episode by clicking "Settings" near the bottom of the screen. A new dialog box opens. In the drop-down menu next to "Episodes to Keep," choose which podcast episodes you want to save from that feed. The rest are deleted.