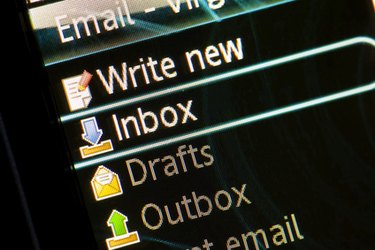 You can restore your Outlook email accounts by importing the most recent backup files. You can restore data from an external backup file you created manually, or you can import from Outlook's latest backup file. Your version of Outlook may include AutoArchive, a utility that creates a backup file without prompting you. Earlier versions of Outlook used the Personal Folders Backup tool. No matter which version you have, locate and import your backup file to restore your accounts.
Step 1
Plug in your external hard drive or USB flash drive if you have an external backup file.
Step 2
Open Outlook and click on "File" in the toolbar. Choose "Import and Export" or just "Import" depending on your version of Outlook.
Step 3
Click "Import from another program or file" then choose "Personal Folder File (.pst)."
Step 4
Browse to navigate to your backup file. You can import the entire file or you can open it and choose only the files you want to restore.
Step 5
Select the files and click "Finish" to import and restore your email account files.