It's easy to accidentally delete a contact--you might press the wrong button or a small child might do that for you. You can recover a deleted number only if you have backed up your phone with a desktop software manager or through your carrier's backup application.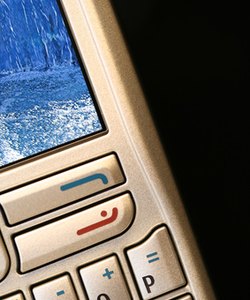 Smartphone Desktop Manager
Step
Double-click the "Desktop Manager" icon on your computer to open the program.
Step
Connect your phone to your computer with the data cable.
Step
Click "Backup/Restore," and select "Restore Contacts."
Carrier's Backup Service
Step
Select "Menu" and scroll through the applications to find your carrier's backup application. Click it to open it.
Step
Enter your password when prompted and click "OK." Select "Yes" when the program asks if you want to restore your contacts.
Step
Wait for the program to indicate that your contact restoration is complete.