Most Canon printers currently produced now have a built in scanner. This allows you to import hard copy images such as photographs onto your computer. The scanning process only takes a few moments to complete, and with the programming already installed on your computer you don't need to add any additional software onto the computer.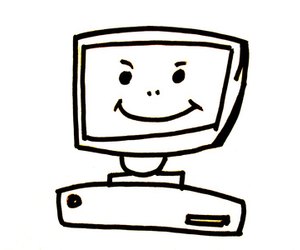 Step
Connect the all-in-one printer to your computer through the provided USB power cable. Install all drivers that came with the Canon product. Without the drivers the computer is unable to import scanned images to your system.
Step
Power on the printer and lift the cover on the top of the scanner bed. Position the image face down on the scanner glass, positioned in the corner when a green arrow points. Close the lid to secure the image.
Step
Click the "Start" button, then choose "All Programs," "Accessories" and select "Scanner and Camera Wizard." This is a pre-installed application found on all Windows based computers.
Step
Choose the "Scan" option, then select the connected Canon all-in-one printer and click "Scan" again. The image is scanned into your computer with a display of the picture on the screen.
Step
Click "File" in the upper left corner of the desktop, followed by "Save." A save window appears on the screen. Title the image, choose a location to save the file to and click "OK." The image file now saves to your computer.