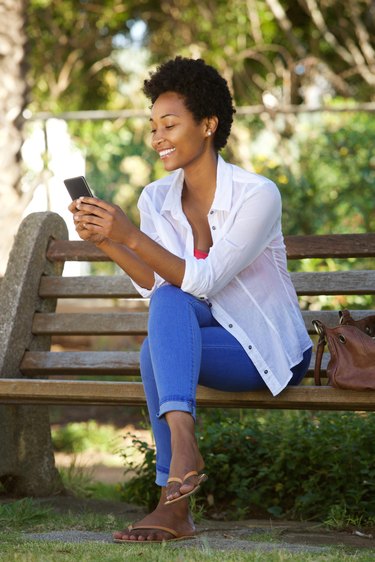 The Apple iPhone ships with a number of preinstalled apps. One of them is Voice Memos. Whether you want to send verbal to-dos to yourself or sing "Happy Birthday" to a kid in college, Voice Memos is an easy-to-use solution for on-the-go recording.
Step 1
Turn on your iPhone. Tap the "Voice Memos" icon on the home screen.
Step 2
Tap the circular button on the left side of the microphone to start recording. Record the message and tap the button again to stop the recording.
Step 3
Click the circular button on the right side of the microphone. Locate the most recent recording and tap it to hear the message.
Step 4
With the message highlighted, click the "Share" button at the bottom of the screen. Tap the "Email" button from the pop-up menu.
Step 5
Type in the recipient's email address, a subject and any message. The recording is already attached to the email.
Step 6
Click "Send" to send the email with the recording on its way.