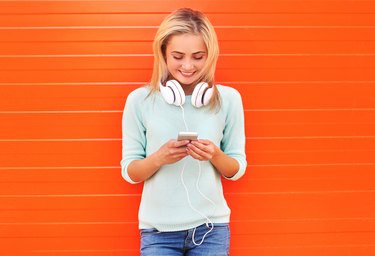 Call forwarding sends calls received on your iPhone to another number that you choose. This is particularly convenient when you won't have your iPhone with you but still wish to receive calls. The iPhone is a full-featured smart phone that offers a call-forwarding option.
Step 1
Tap the "Settings" icon located on the home screen of the iPhone.
Step 2
Touch the "Phone" icon to enter into the "Phone Settings Menu."
Step 3
Touch "Call Forwarding," located at the bottom of the screen. This will bring up the call forwarding controls.
Step 4
Move the "Call Forwarding" slider to the "On" position (the default position is off).
Step 5
Enter the number you wish to have your calls forwarded to in the "Forward To:" field below the "Call Forwarding" slider.
Step 6
Press the home button to exit the setup menu.