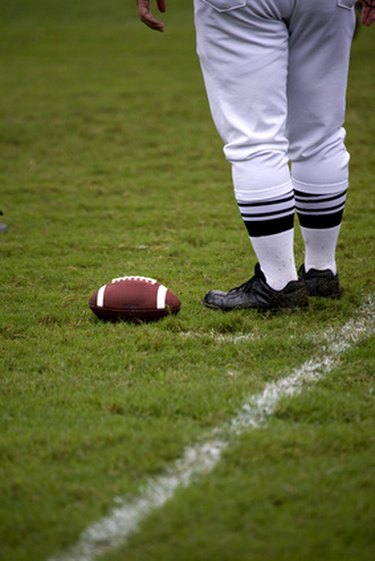 Not all football games are shown on television in every market. The only way to view these football games is to stream them online. While many streaming options are unreliable or illegal, you can stream live college and professional football games over the Internet legally using ESPN3 or the NFL's Game Rewind service.
Step 1
Check the ESPN3 website (see Resources) to find out if your Internet service provider (ISP) is supported by ESPN3's free streaming service. If not, proceed to Step 3.
Step 2
Sign up for a free account on the ESPN3 website if your ISP is eligible. The website gives you access to NCAA, CFL, NFL, high school and Pop Warner football games. You also will have the ability to view older games and replay them at will.
Step 3
Sign up for a paid account on the NFL's website (see Resources). The NFL's Game Rewind service gives you access to every NFL game played throughout the season. The broadcasts are free of commercials and streamed in HD.
Tip
Streaming football games through these services is available only for users that have high-speed Internet. Dial-up users don't have enough bandwidth to stream live football games.
If you have satellite television at home, check if your provider offers free streaming services for your computer.
Warning
Avoid websites that are not affiliated with the football league you are interested in streaming. These feeds likely are illegal, unreliable and virus-ridden.