Your MacBook Pro has a high-definition FaceTime camera that you can use to take pictures of yourself using the Photo Booth 5.0 application. Photo Booth is included in the Mac OS X Mavericks operating system and can control the FaceTime camera natively. As long as you have Photo Booth, you don't need to use any other app to take your picture using your MacBook.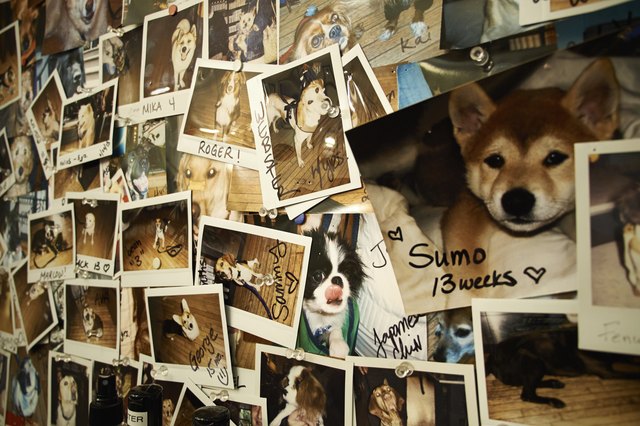 credit: Adam Drobiec/iStock/Getty Images
Step
Launch the Finder app on your MacBook Pro and then type "photo booth" into the search box. Launch the "Photo Booth" app when it is displayed in the list of search results. The FaceTime HD camera is selected by default and its green indicator light turns on.
Step
Click the "Effects" button to view all available effects and then choose one of them. Click the "Normal" effect to return to normal view if you can't find a suitable effect. To use your Mac's display as a flash, click "Camera" in the menu bar and then turn on the "Enable Screen Flash" option.
Step
Click one of the icons in the bottom of the app to select single-photo or burst mode. Click the movie icon to select video mode. Photo Booth takes four pictures in burst mode.
Step
Click the red camera button to take the picture. By default, Photo Booth has a three-second countdown before it takes the picture. The picture drops into the tray at the bottom of the window and is saved on your hard drive.