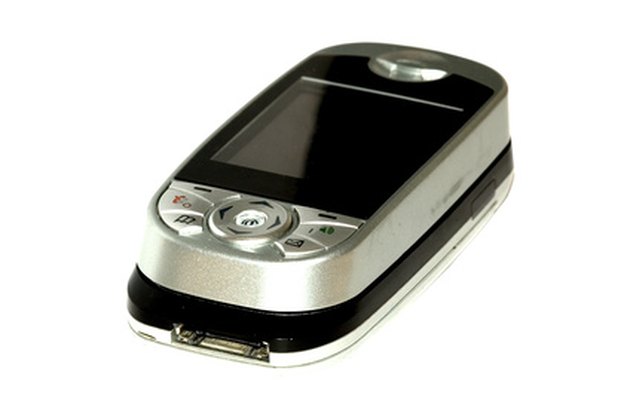 Is that sneaking suspicion true? Is your spouse really cheating? Is that the reason why you can't find a single cellphone bill for the last three months? Why Saturday night has evolved from family night to girls' night out–or why his workout time has suddenly become twice as long?
In previous years you'd have to hire a private detective to find out the truth. But with today's technology you can skip the photographic proof and just tap a cellphone on your own. With the tools that are currently available, you can be miles away from the person you're spying on and still know exactly what's happening.
Step 1
If the cellphone you're tapping is a Symbian, Windows mobile, Blackberry or iPhone model, download and install FlexiSPY. The type of phone you have determines the FlexiSPY software you'll need and the features you'll be able to use. Depending on the FlexiSPY version, you'll be able to see emails sent from the phone, view the call history or listen to conversations already in progress.
You can use it to do more than just tap a cellphone. If the phone has a GPS feature, FlexiSPY allows you to see the person's exact location on your computer. You can also remotely activate a microphone on the cellphone and hear what's going on in the room. And all of this is totally invisible to the cellphone user.
Step 2
Use RecordiaPro when you cannot listen to a conversation in real time. While FlexiSPY is good for listening to conversations as they're going on, it's not so helpful if you're at work or busy doing something else. Use RecordiaPro to tap a cellphone while you're away. This remote service automatically records all incoming calls. Once a call is complete, you'll be able to log in in the RecordiaPro system at any time and listen to the conversation online.
Step 3
Download all SMS messages with the Cell Phone Spy Data Extractor. This device looks like a USB drive, but it's really a SIM card reader. You remove the SIM card from the cellphone, insert it into the Cell Phone Spy Data Extractor and connect the extractor to your computer's USB port. While you won't be able to listen to conversations, you will be able to see all deleted text messages, contacts and telephone numbers from the cellphone.
Things You'll Need
Telephone number of the cellphone

Computer

Internet access

FlexiSPY

RecordiaPro

Cellphone Spy Data Extractor
Warning
Not every product works with all cellphones. Be sure to check the specifications before you purchase any product that taps a cellphone.
Depending on the state that you live in (if you live in the United States), you may need the consent of one or both parties in order to listen to or record a telephone conversation. This makes taping most phone conversations illegal.