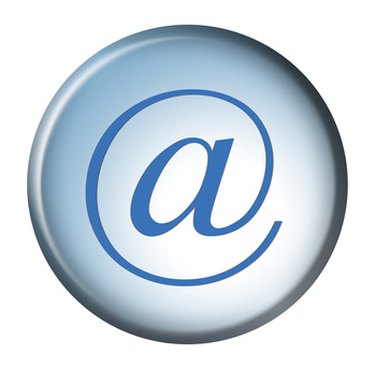 If you are considering using your AOL WebMail in Outlook, or if you have an email account with both services, you can transfer your AOL contacts to Microsoft Outlook. The easiest way to transfer this data is by exporting a comma-separated value, or CSV, file, which is compatible with most email client programs, including Microsoft Outlook.
Exporting AOL Contacts
Step 1
Sign in to your AOL WebMail account and select "Contacts" from the left panel.
Step 2
Choose "Export" under the "Tools" drop-down menu. Select the "Comma-separated value (CSV)" radio button and then click "Export."
Step 3
Select "Save" when the "File download" dialog box opens and then choose a destination for the file on your computer. You have successfully exported your AOL WebMail contacts.
Importing AOL Contacts
Step 1
Launch Outlook 2007. Choose "Import and Export" from the "File" menu.
Step 2
Select "Import from another program or file" and then hit "Next."
Step 3
Choose "Comma Separated Values (Windows)" and then select "Next."
Step 4
Select the AOL WebMail CSV file you downloaded. Choose "Do not import duplicate items" and then hit "Next."
Step 5
Specify which folder you would like Outlook to import the data to, select "Next" and then choose "Finish."