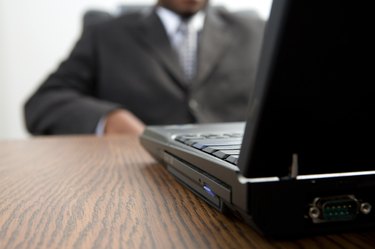 Turning on a laptop may seem like a simple task, but depending on the laptop you own, the power switch may be hard to find. The Dell Studio laptop uses "touch" buttons above the keyboard to control power, sound and media. To power on your Dell Studio, you need to press the right button.
Step 1
Plug the laptop into a wall outlet with the A/C adapter or ensure the battery is connected to the bottom of the computer.
Step 2
Open the lid of the laptop, revealing the display and keyboard.
Step 3
Tap the button above the keyboard that has the "Power" symbol. It is located at the top right. You do not need to hold down the button; tap it once and the computer will start.