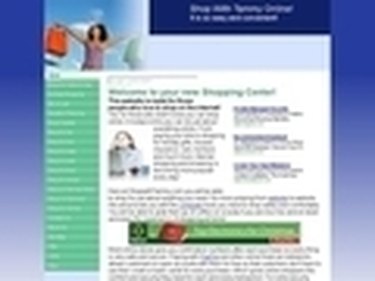 Do you have a website and need or want to upload a picture or image? Uploading a picture to your website is pretty easy if you have a website host that allows you to use a site designer or page editor. If you know html code then you probably already know how to upload a picture to your site so this article is directed to those who don't know html code and have a site designer. A site designer is the area where you design your website by entering in your text, links and images.
Step 1
Login to your site designer. This is usually where you edit and upload your website. Go to the web page where you want your picture or image to be uploaded.
Step 2
Click on edit page. Within your web page, you should click on the area where you want your photo to be at. Many site designers have different options available. You can insert an image by clicking on the insert image area or the icon that represents an "insert image". The Icon usually looks like a photo. Don't be scared to get comfortable with your site or page designer/editor. If you click something that you didn't want to, there is usually a fix. Hitting ctrl z undo' s the action you took previously.
Step 3
Click browse to find the image that you want to upload. You will need to have images saved to your computer and then uploaded to your site. Save an image or photo to your computer and then upload the image you want to use by finding the upload button. After browsing for the image, you will have the option to upload it to your website. You then can click on the saved and uploaded images to Insert them where you want.
Step 4
Align your picture by using the options on your mouse. Click on the image that is now inserted on your website, right click your mouse. Use the right clicking options to float your picture left, right or center. This will wrap your image around your text. I have supplied a much more detailed resource below for Microsoft Office Live Site Designers. You can read a step by step guide.