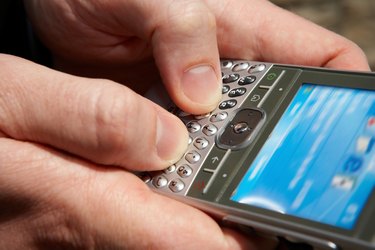 If you have a cell phone with a built-in camera you probably have a large collection of pictures saved on the device. However, if you do not have a phone that regularly syncs with a computer (such as an iPhone or BlackBerry) you probably have not backed up the images or uploaded them onto a computer. Luckily, this procedure is rather straight forward and you can do it in only a few minutes time.
Step 1
Launch the Internet browser of your computer and navigate to the manufacturer's site of your phone. Look up your particular phone and find its driver download option. Download and install this driver onto your computer. You need this driver installed before you can connect the phone to the computer.
Step 2
Connect the USB data cable to the cell phone. You need to have a USB data cable made specifically for your line of phones. You can purchase these cables from online stores such as Amazon.com and Cellphoneshop.net. Most in-store locations do not carry all data cables because of the wide range.
Step 3
Plug the other end of the USB cable into an available USB port on the computer. In a moment the computer is going to state it has detected a new removable storage device.
Step 4
Open "Computer" (or "My Computer") and double-click the cell phone's icon. This opens a window displaying all of the content currently stored on the phone. Select the "Pictures" or "Photos" folder to view all of the images.
Step 5
Click-and-drag the pictures you want to upload to the computer to any location on the hard drive. For example, if you want to copy the content to "My Documents" on Windows, open the "My Documents window on the desktop and drag the images into the folder. It is also easy to copy the images onto the desktop, then move the images to other areas on the hard drive. The pictures are not large in size so it should not take long to copy over. Once done, close out the cell phone's window and right-click the removable device icon. Select "Eject" from the pull-down menu. Once the icon is gone you can remove the phone from the computer.
Things You'll Need
Computer

Internet access

Cell phone driver

USB data cable