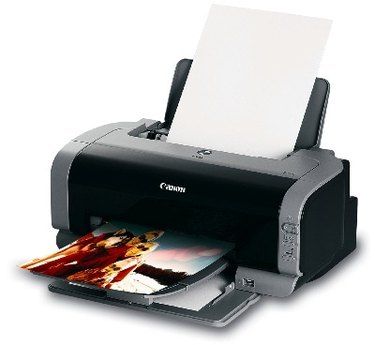 Who would have thought 20 years ago that most U.S. households would have their own desktop printers capable of doing everything from printing plain test documents of any font to digital pictures for the family photo album? Unfortunately, as with any new technology, there is a learning curve to navigate to use these amazing machines.
Step 1
Plug in the Canon printer to the outlet. Plug the USB cord from the printer into your computer's USB port.
Step 2
Install the printer drivers. The driver is the program that tells the computer what printer you have. You will likely have a CD with the canon software and drivers. If not, check Canon's support page listed in the additional resources to find and download the driver.
Step 3
Print a test page to check if the printer is configured properly for your computer. Go to Control Panel. Right-click on Printers and choose Properties. Select Print Test Page. If the page prints normally, the printer is set up.
Step 4
Use the Canon printer program to configure the printer to your preferences. You can select a number of options depending on the kind of printing you want to do and the size of the paper. Example: Black and White only, Color Photo, etc.
Step 5
Perform regular maintenance including replacing ink cartridges or toner when required to keep your Canon printer in good condition.