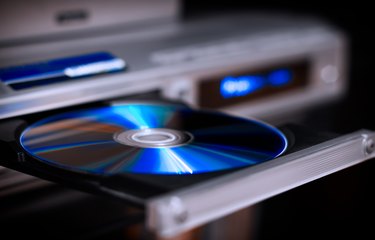 If you can't find your DVD player or Blu-ray player remote control, or it has stopped working, don't despair. You can often still play media using buttons on the device itself. You can also use a universal remote or, with some models, a smart phone app to control the player. In many cases, you can also order a replacement remote from the manufacturer.
No Blu-ray Player Remote
Most modern Blu-ray and DVD players are designed to be used with a remote control. If you don't have one, or yours has stopped working, it can be difficult to play discs on the device.
First, check to see if your player has controls built into the device itself. There may be play, pause, fast forward and other similar buttons right on the player that you can use without the remote, although you'll have to leave your seat to control the device and may not be able to access some settings in DVD and Blu-ray menus.
Use a Universal Remote Control
If you do have an LG DVD player without a remote or a play button on the player itself, or a similar model from another manufacturer, you may not be able to play movies.
One option is to use a universal remote control, which is a remote control designed to work with a wide range of devices. You can often use the same remote to control your TV, DVD player, Blu-ray player, cable box and other entertainment equipment.
Universal remote controls can, in some cases, search for the necessary codes to control whatever devices you have and must sometimes be manually programmed, usually by entering a numeric code corresponding to your device. In that case, you can find the appropriate code online or in the remote's manual.
Either way, once the device is programmed, test it to verify it can control the devices you want it to control. If it works properly, you won't need a separate remote for that device.
Use a Remote Control App
Some newer devices allow you to use a smart phone instead of a separate remote control. For example, there's an LG DVD player remote app that allows you to control LG devices from your smart phone if they're connected to the same Wi-Fi network.
Depending on the app and the device, you may have had to previously configure the device to access your wireless network using its built-in remote control before using the smart phone app to control it.
Check what apps and options are available for your device. If there's no app available, you can inquire about ordering a replacement remote from the manufacturer.