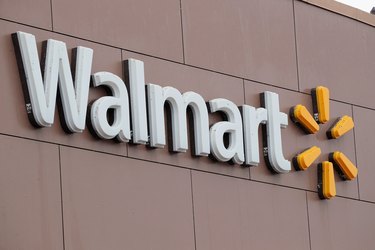 The Walmart Protection Plan offers a product replacement or refund under the right circumstances. The plan does have conditions and you must read it thoroughly when purchasing the protection. It essentially acts like a warranty service against manufacturer defects and damage.
Types of Plans
Walmart offers basic protections against everything sold in the store. If you find an issue with a product after purchase, you can visit the customer service counter and make a claim. You must bring along your receipt to prove purchase along with the item to return for a refund or replacement.
In addition to the standard disputes, you can purchase a protection plan for a couple of dollars. The plan does not guarantee a repair, replacement or refund but the approval rates are very high. For example, you can't purchase a flat screen television and drop it off a balcony but you can file a claim if the television does not function properly to due a basic issue or manufacturer defect.
Filing the Claim Online
You can use your plan in the store or online. Both work equally well and both require a receipt. Your Walmart care plan is detailed on the receipt and you don't require any other documentation unless a specialty warranty plan was purchased for additional protection against more valuable products.
To file online, simply visit the protection plan website. When you purchased the protection plan, they asked for an email address. The same email address will retrieve your plan online. You must use this email to look up the plan through the online system. Otherwise, you will need to visit a store location with the receipt.
After entering your email, the system will run through your purchase and you can simply follow the prompts to explain the issue. In many cases, your claim will be approved instantly online. A difficult claim may require additional steps like a phone call or in person visit, however.
Filing the Claim In-Store
The alternative is to simply visit the store with your product and receipt to utilize the plan. The online system may require the product be delivered or mailed for repair anyways. If a store is conveniently located near your home, visit the customer service desk and they will handle the issue quickly.
After Filing a Claim
If your claim was not approved instantly, you will receive a number to track your claim. You can call or check the online account to see the progress. They will assign a specialist to your case for communications if necessary as well.
In most cases, the claim for repair, return or refund is approved immediately. If the process requires further investigation, which is more likely with high value products like electronics, at the least your claim is easy to track and you will have a point of communication.
Limitations of the Walmart Replacement Plan
It does help to know the limitations of coverage for expensive products when you make the purchase and buy the plan. A television, for example, is covered for screen failure, power issues, speaker failure and remote failures. It may receive coverage for other issues but these are the primary, explicit problems stated on the protection plan.
Laptops, jewelry, tablets, outdoor equipment, power tools and a number of other specific product categories also have coverage options laid out clearly. Laptops are good for liquid damage, battery failures, cracked screens and hard-drive failures while outdoor equipment is covered for motor failure, mechanical failures and power supply failures. Always check your warranty coverage before filing a claim.