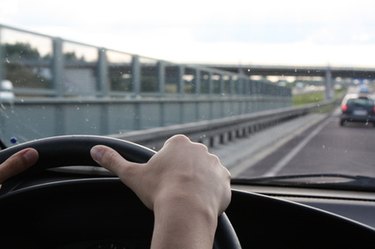 The safest way to talk on a phone while driving is by using a hands-free device. In some states, it is a law to use hands-free devices in vehicles. Using Bluetooth headsets allows the driver the freedom to keep both hands available to control the vehicle. Lexus uses a built-in Bluetooth module to give its users hands-free usage. If there are problems with the system, there are steps you can take to solve the problem before taking the vehicle to the dealership.
Step 1
Ensure that the phone you are using is compatible with the Lexus Bluetooth system. Some cell phones will not work with the Bluetooth system. Lexus has a database of the phones that are compatible with its system (See References). If a compatible phone is not working, visit the dealership for any available updates.
Step 2
The phone or vehicle is not detecting the other device. Ensure that the phone is in the discovery mode by accessing its Bluetooth menu. On the Bluetooth module, select "Settings" then "Bluetooth" and then choose "Add Phone." The Lexus Bluetooth displays the pass key to enter in the phone. Once the devices are connected, save them both as trusted devices.
Step 3
Manually transfer phone numbers into the Lexus Bluetooth module if the phone book transfer is not supported. On the steering wheel, press the "Off Hook" button. Select "Phone Book" and select "No" if the module asks to transfer contacts. Select "Options" then "Add Contact" and manually enter the contact information then select "OK" when finished.
Step 4
Remove one of the phones saved in the system if the Lexus Module is selecting the incorrect phone. Enter the "Settings," then select "Bluetooth" and choose the phone not being used. Press "Remove" to delete the phone and then press "OK" to save the setting.