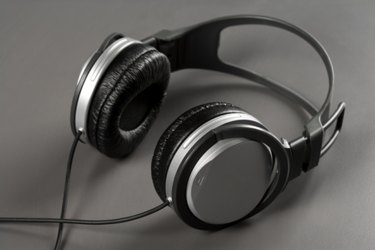 Listening to music at school can make your studying less stressful. Many people like to concentrate by listening to music. The Internet has made it possible for anyone to listen to music on school computers. A plethora of websites host Internet radio stations. Additionally, many websites have music videos and strictly audio for you to listen to while you study.
Step 1
Insert a pair of headphones into the school computer. You do not want to disturb the other students or the teacher. Do not have the volume so loud that others can hear your music.
Step 2
Visit one of the websites that allows you to play audio (See Resources). A search field is there for you to type in the name of an artist and the song title.
Step 3
Visit websites that allow you to play music videos (See Resources). Maybe you want to watch a music video instead of listening to the audio.
Step 4
Visit Shoutcast (See References). Shoutcast allows you to listen to thousands of radio stations. You do not need to download any software. You choose a particular radio station of your favorite music genre and the Shoutcast Player pops up on your screen. You can control the volume, stop the music and play the music with this player.
Step 5
Bring your music collection to school. Windows Media Player allows you to listen to your CDs. Insert your CD into the school computer's CD-ROM drive. Access Windows Media Player by pressing "Start," "All Programs" and "Windows Media Player."