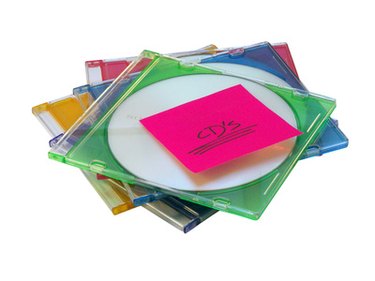 With a media player such as Windows Media Player or iTunes you can add music to your computer to listen to through the speakers. There are a number of ways you can add music to your computer both through physical CDs or digitally. Both programs operate in a similar manner as long as you have your files in the appropriate format.
Step 1
Launch your media player of choice through the start menu or your desktop. Visit Microsoft or Apple's website download a media player if one is not installed on your computer. Download the executable file and run the installation wizard. Restart your computer to ensure the program is downloaded correctly.
Step 2
Insert a CD and agree to "Rip" the album to your Windows Media Player or "Import" the CD to your iTunes. If you wish to copy only a few select tracks, uncheck the songs you do not want to add to your computer.
Step 3
Download music from an online store. Visit the iTunes Store or Napster to purchase music to listen to on your computer. The music is streamed or downloaded directly to your computer for you to access any time you desire. You can even burn CDs with the music to take on the go.
Step 4
Visit a free music blog to download mp3s to play on your computer. Many music publications offer free daily or weekly downloads as well as official websites of bands. Right click on the link and save the file to your "My Music" folder.