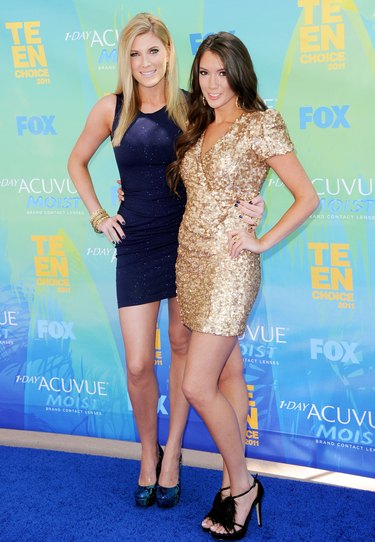 If you're new beauty guru on YouTube, the thought of getting beauty products or sponsorships is enticing. However, it isn't as easy to get sponsored as you might think. Most sponsored YouTube gurus have filmed or blogged for years, have thousands of subscribers and a YouTube partnership. If you want to get free products like the well-known gurus, you must grow your channel and reputation on YouTube.
Step 1
Establish yourself as a beauty guru. In addition to your You Tube channel, you'll also need a website, Twitter or Facebook to stay connected to your "fans." The more fans you have, the more exposure a sponsor would get on your channel. Most make-up companies look for beauty-related channels, so make sure you have plenty of make-up tutorials and reviews for your viewers.
Step 2
Create a media kit. Sponsored gurus are usually sent products from a company directly or a public-relations firm. A media kit is a webpage or PDF that showcases pertinent information like your number of subscribers, hits to your website and Facebook and Twitter followers. Most companies do not send products to sponsor gurus who are not well-known.
Step 3
Be consistent. YouTube gurus did not become famous and receive sponsorships overnight. YouTubers have spent years building their channel's content with tutorials, hauls and reviews along with growing their subscribers and fan base. Have patience and create original, helpful content for your channel.
Step 4
Contact make-up companies. Most established public-relations firms and make-up companies ignore sponsorship requests if you are not a well-established guru, but many start-up cosmetic companies are looking for exposure for their products. E-mail independent make-up companies about reviewing their products on your channel. This is mutually beneficial -- the company gets free advertising and you get free products.
Step 5
Disclose information. If you succeed in getting products from a company, make sure to let your viewers know you received the product for free in exchange for consideration or review. The FTC has guidelines for bloggers and YouTubers to follow when reviewing products.