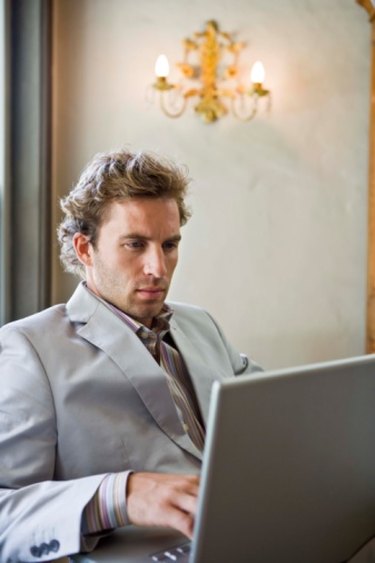 If you're using a YouTube Channel as a marketing tool for your business or non-profit, then it pays to know who's watching your videos and viewing your Channel. Not only will it give you valuable information about the types of people you could be marketing your services or goods to, but it also gives you an idea of the number of people viewing the Channel over time and the most popular posts. This information can then be used to tweak your Channel to make it more appealing to the people who are viewing it.
Step 1
Log in to YouTube with your username and password.
Step 2
Click on your username from the top right pane of YouTube, then select "History" from the drop-down menu. At the next page, click "Insight" from the menu that spreads across the screen. From there, you'll be directed to the "Insight" or "Metrics" tools of YouTube.
Step 3
Scroll around the "Summary" page, the main Insight page, to get an idea of the most popular videos, the demographics of the visitors, and the popularity of your uploads.
Step 4
Click on the "Demographics" heading to view the age and gender of the people visiting your page, and where they are coming from.
Step 5
Click on "Location" from the Demographics page to change the country or region that is displayed in the Demographics pane. For example, if you click on "USA," you'll get to see a breakdown of the states where your posts are being viewed from.