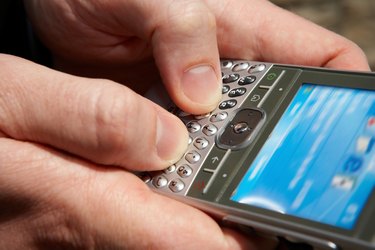 Text message conversations take place between two distinct cell phone accounts. And the privacy of each account holder is fiercely protected by cell phone carriers. So, while you may feel that you have every right to access copies of text messages from your phone, your cell phone provider has an obligation to protect the privacy of the other participant in the conversation. Therefore, in order to retrieve text messages from your cell phone carrier, you must obtain a court order.
Step 1
Act quickly. Most of the major cell phone providers keep a record of text messages sent and received by their account holders. However, this information is not kept on file forever. Some providers only keep the information for a few weeks. Before issuing the court order, call your cell phone carrier's customer support line to find out if the information is even available.
Step 2
File your case. A court order can only be obtained once you have the case on file.
Step 3
Obtain a court order. Once you have a case, inform your attorney or the detective working on the case that you have evidence in the form of text messages. Then, he or she will file a motion with the judge handling your case. However, unless the text messages are relevant to the case, the petition will not be granted.