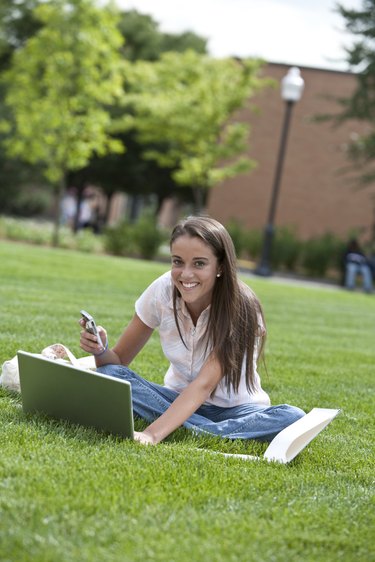 Sometimes occasions call for a private text message. There might be a good reason why you do not want the message recipient to have your mobile phone number, so you must send a private or anonymous text. You can do so through your computer; however, just because you can, doesn't mean you should if you are planning on sending an anonymous message to threaten or harass someone.
Step 1
Visit one of the many sites on the Internet offering free SMS text messaging services. In this example, we will use TextEm.net and TxtEmNow.com.
Step 2
Enter your recipient's 10-digit mobile phone number into the first field. For TextEm, enter the area code, first three digits and last four digits in the separate boxes; TxtEmNow asks that you enter the 10-digit number in one field only with no dashes.
Step 3
Leave the email address fields on both website blank so your text remains anonymous. Fill in the email if you want your recipient to see it.
Step 4
Click the drop-down menu on TextEm and choose your recipient's mobile phone carrier. Select your recipient's mobile phone region on TxtEmNow.
Step 5
Type your text message in the message field on both websites. Take note of the character limitations and stay within them.
Step 6
Enter the security image and agree to TextEm's Terms of Use. Click "Send Message." TxtEmNow users can just click the "Send the Text!" button.
Tip
You will not be charged to use these services, but your recipient's normal text messaging rates apply. Keep in mind this service is not free for your recipient.
Warning
Use of these services to harass or threaten someone is against the law and you could be prosecuted for such activity. Sending multiple texts to run up a recipients cell phone bill is a form of harassment.